AOB
Holiday Gift Sets
'Tis the season to pamper yourself and embrace the magic of beauty! Give your hair the royal treatment it deserves with AOB. Because during this festive season, only the finest will suffice for your precious locks.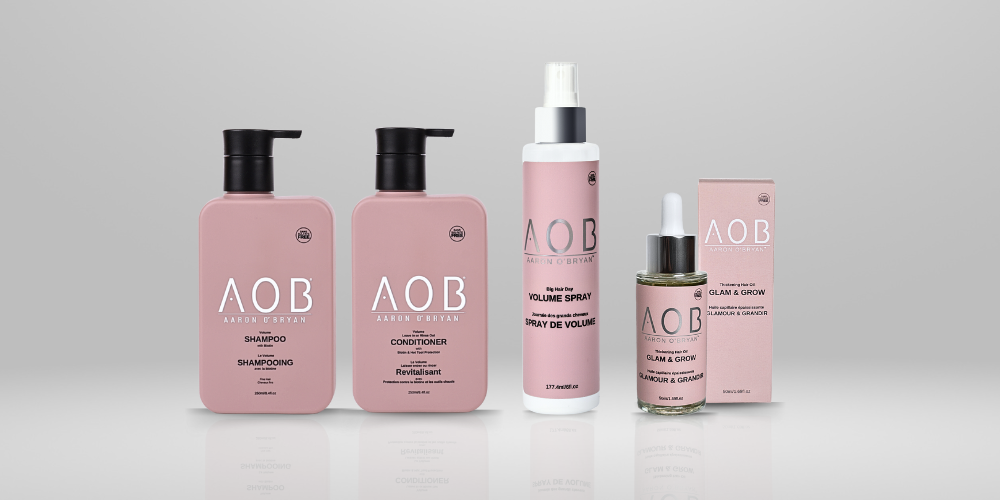 AOB
Volume Collection
AOB plant-based, phyto bioactive ingredients deliver strength, building the hair shaft density through the delivery of proteins, biotin, sugars, amino acids, and keratin making the hair strong, adding density and improving scalp health.
AOB
Hydrate & Repair Collection
AOB Hydrate and Repairis formulated with Bonding Technology to help replenish, hydrate, and repair your hair back to its youthful appearance and feel. AOB Bond Reconstruction Flex Force Technology with Keratin, soy proteins, and amino acids are innovative ingredients that help strengthen your hair's internal structure up to 3 times that of untreated hair.
AOB
The Flexi-Pouch
The AOB flexi-pouch is one of the first of its kind in professional hair care with an easy to use flip lid, non-slip material, easy to hang and take everywhere for that girl on the go. 
Our 'flex' packaging is focused on the reduction of carbon footprint/waste.
The AOB pouch collection is not just a hair product its a lifestyle
Our mission
At AOB we are dedicated to delivering premium hair care products that nourish, enhance, and inspire confidence. We are committed to harnessing the power of natural ingredients and innovative technologies to promote healthy, beautiful hair for individuals of all hair types. Our mission is to provide exceptional quality, unparalleled customer service, and sustainable practices, ensuring that every experience with our products reflects our passion for your well-being and self-expression."